Hey there,
I've seen that you have an English translation of Virtual Pro Wrestling 2 that uses textures. I however have created a patch that translate the game without the use of textures. A ROM hack in other words.
Here's some screens. If anyone's interested i'll post a link.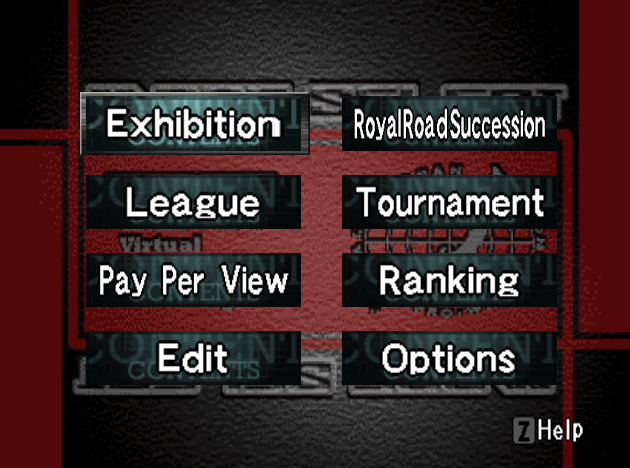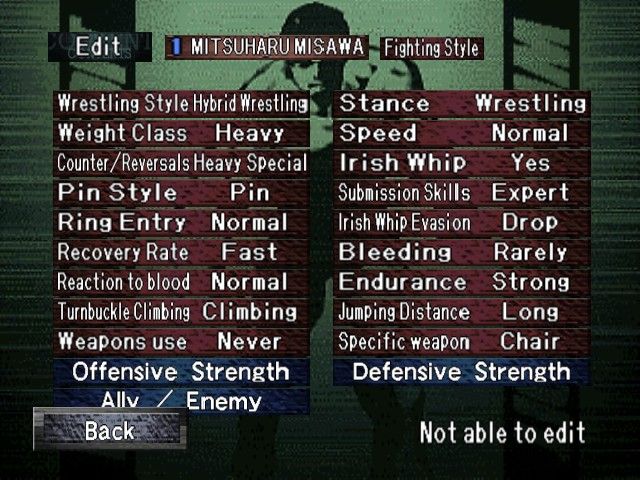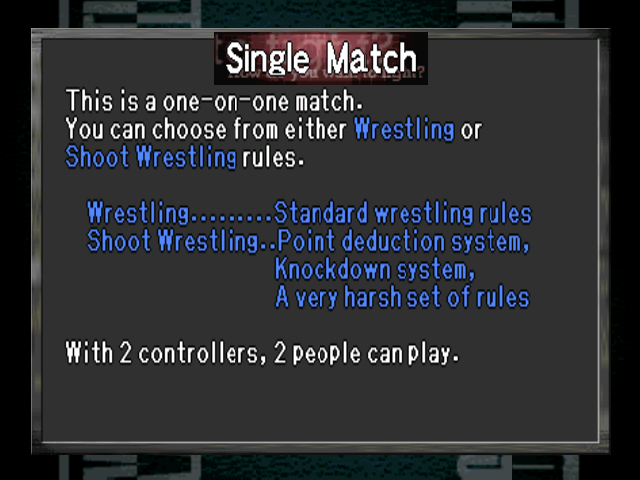 http://www.mediafire.com/download/ngn786kkw7lgblv/Virtual+Pro+Wrestling+2+English+Beta+3.rup
Instructions:
To install the patch you'll need Ninja Patcher and obviously a copy of the original VPW2 ROM.
- Ninja Patcher
http://www.romhacking.net/utilities/329/
How to apply the patch:
- Make a copy of the original ROM
- Launch ninja.exe
- Select the .rup patch file on the first screen that pops open.
- You will then be taken to this screen.
- Click "Browse files" (not folders) to select your ROM.
- Select your copy of the original ROM (this is the one that will become hacked)
- When selected click on 'Apply'
Now your ROM is hacked (note: you may get a framework error while executing the program, but if you click continue you should be able to proceed).
Note: Make a back up of your original ROM.