#FreeMCBootInstall #FMCBInstall
Last update 15/02/2016
As long as I am a Member of TiZ, This offer is valid !
NOTE : You won't get FMCB working on a 90000 Series PS2 !
The only way is to CHIP your system (Hardmod) before FMCB will run
NOTE 2 : Due To Postal Service not delivering Cards to me - I ASK for people to use some sort of postal tracking system or REGISTERED POST / Signed for on Delivery

I CANNOT ACCEPT RESPONSIBILITY FOR POSTAL SERVICE LOSS/STOLEN DUE TO THIEVING POSTIES.

I am not a bad person and have NEVER ripped another person off, especially for something as dumb as a PS2 Memory Card
Never had any trouble before with post. Due to situation standard post - it's not 100% safe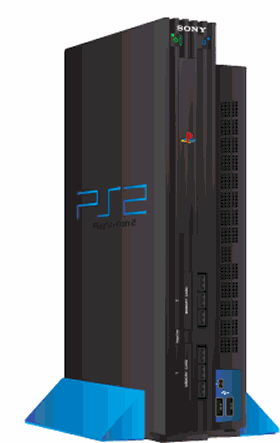 I will supply a FreeMCBoot install to anyone in UK (Only UK sorry folks) if they send me a SONY
8meg PS2 Memory Card and a Self Addressed "Padded" Envelope.
I can install any extra ELF files your require as long as they fit on the card !
The postage costs are about £1 for the padded envelope and Memory card depending on size
Ask at local Post Office for postage costs.
Best use a padded envelope but a memory card in a bit of bubblewrap in a standard envelope
should suffice. Please make sure it's a SONY card and not a MADCATZ card as I have scrapped
many of these !
Note 1 : I do not have spare Memory cards for PS2 ! don't ask me to supply one !
Note 2 : Make sure Self Addressed Envelope has postage attached ! This way it cost me
nothing to send it back to you, plus you don't get growled at !!
One "1st class stamp" is required for postage
These are the "Default" Programs that I Install
Version of FMCB is used (1.80 > 1.91 > 1.93 > 1.94 >
1.95

)

Cheat Device - CB10 Cheats included
ESR
ESRGUI
HDLoader0.8c Patched
OPL0.8
OPL0.9.

3


USBAdvance
MCKILLAZ Format tool
Simple Media System (SMS)
USB Advance
uLaunch 440 Hacked
uLaunch 442 Evil
Controller/Gamepad Tester
Krat0s's Power OFF Console
OPL 0.8 Set Game Configs (1500+)

All above programs give you the access to use several different methods to "Boot" from Internal
HDD or External USB HDD or copied ESR'd DVD. If you know of any other software that is better
than any of the above or would like it included, please let me know.
I don't install Codebreaker !

[b]Note: Included are OPL 0.8 and OPL 0.9.3. It's best to choose one of these over the other
as using BOTH can cause problems with config/modes
It's easy to disable one of them using uLaunch but if you want one instead of both, please
state which one you want !
I use OPL0.8 most of the time, but 0.9.3 works well
***IF YOU SEND 2 Memory Cards I will set one to OPL0.8 and the other to OPL0.9.3
***
This way no corruption of OPL0.8 Game configs will happen!
All Programs are selectable from quick Launch button or Browser
Please state if you want anything to "Auto-Boot" like OPL (Console ON Loads OPL)
I do accept "Donations" for the service provided
Though you don't have to !
If you want more info on this, PM me. Also please stick around on TiZ forums afterwards !
Postage turnaround is usually within 2 days of receiving your memory card.
(Not including weekends !)
Any user that has had this service from me, please leave a comment in this thread
Good or bad
*I can not supply to outside of the U.K. Sorry. Ask in forums for someone in your country as
many users here can do the same service for you. Some of the "Old Skool Krowd" here on TiZ can help you. Depending on where you are in the world !
Thanks for reading
ZX81v2 - R Tape Loading Err0r
*EDITED*
NOTE : If your in
USA or Australia
I can put you in touch with someone who can help you obtain FMCB!
If
YOU
can install FMCB in other parts of the world for others at reasonable price/free, let me know and I will add you to my list of installers
PM Me for contact details
EDIT 2 (Sept 10th) : I have started to ask for a £5 Donation. For your donation you will get :
2x FreeMCBoot Cards (Send me 2) Fully configured and working without hassles and
I'll Personalize the Browser Menu on both cards so it says :
<Your Name>'s FreeMCBoot 1.xxx
And I'll even through in My OPL 0.8 config , so you have a shed load of game MODE settings
pre-configured for over 1500 games. NOTE : OPL 0.9x uses a different routine and will corrupt OPL 0.8's MODE settings so if you use OPL 0.9 then you will have no pre-configured MODES !
I love OPL 0.8 and only use 0.9.x for testing games that don't run on 0.8
This is now solved as I will make 2 cards, 0.8 on one and 0.9.3 on other !
I don't want to alienate anyone because of "Donation"
I now have a working PayPal Account if worried about sending "Donation" in the post.
Thanks Folks
ZX81v2