Final Fantasy VII (USA)
Overview:
Final Fantasy VII is a role-playing video game developed by Square (now Square Enix) and published by Sony Computer Entertainment as the seventh installment in the Final Fantasy series. It was originally released in 1997 for the Sony PlayStation and was re-released in 1998 for Microsoft Windows-based personal computers and in 2009 on the PlayStation Network. The game is the first in the series to use 3D computer graphics, featuring fully rendered characters on pre-rendered backgrounds, and was the first game in the main series to be released in Europe. Final Fantasy VII follows protagonist Cloud Strife, who, at the beginning of the game, joins the rebel organization AVALANCHE in their quest to stop the world-controlling megacorporation Shinra, which is draining the life of the planet for use as an energy source. As the story progresses, Cloud and his allies become involved in a larger world-threatening conflict and face Sephiroth, the game's main antagonist.
Summary:
An epic adventure across 3 cd-roms. What begins as a rebellion against an evil corporation becomes much more. And what erupts goes beyond imagination. With vivid landscapes, lush 3D animation and environments, Square Soft's multi-million dollar masterpiece is like nothing ever seen before.
Personal note:
This was re-uploaded as some people were experiencing and fixing problems from the previous version that some less-experienced may not understand. Also, the other version was split into 3 different downloads, which wastes free user downloads.
----------------------------------------------------------------------------------------------------------------------------------------------------------------------------------------
Files and folders included in this upload
:
Final Fantasy VII (U)




Final Fantasy VII (U) (Disc 1) [SCUS-94163].bin
Final Fantasy VII (U) (Disc 1) [SCUS-94163].cue
Final Fantasy VII (U) (Disc 2) [SCUS-94164].bin
Final Fantasy VII (U) (Disc 2) [SCUS-94164].cue
Final Fantasy VII (U) (Disc 3) [SCUS-94165].bin
Final Fantasy VII (U) (Disc 3) [SCUS-94165].cue
----------------------------------------------------------------------------------------------------------------------------------------------------------------------------------------
Compressed with
WinRAR
Total Uncompressed Size: 2,139,654,692

bytes

(2,089,506.5

KB

) (2,040.5

MB

) (1.99

GB
)
----------------------------------------------------------------------------------------------------------------------------------------------------------------------------------------
For an additional challenge: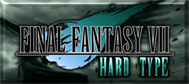 You may patch the game to a harder difficulty level known as "

Final Fantasy VII: Hard Type

". The patch can be found here:


Final Fantasy VII: Hard Type
----------------------------------------------------------------------------------------------------------------------------------------------------------------------------------------
Other Languages:
English (NTSC) | English (PAL) | German | Japanese
Genre:
RPG
14
22,584
4 years ago